PASTA: IT'S NOT JUST ABOUT WHEAT
The pasta: a long-standing tradition with a rich story spanning over 10 millenniums and two continents. The first tracks of this food date back to the Neolithic (8,000 ac) when humankind switched from a passive economy based on hunting and foraging to a more active lifestyle with animals and cereals farming. It was later realized that the cereals such as wheat and barley, once harvested, could be ground, mixed with water, and cooked, obtaining the first "prehistoric" pasta.
Since Neolithic, pasta production techniques have obviously been perfected, so we may rely actually on more than 300 formats obtained by several and unusual raw materials.
Indeed the trend to eat gluten-free, should not be confused with real celiac disease or gluten intolerance, and the low-carbs diets have pushed to demonise the beloved classic wheat pasta and driven to endeavor to manufacture pasta with alternative raw materials. In fact, man's creativity went over with multicereals, full wheat or buckwheat, and now we have muli format pasta obtained by insects, plants, and even hemp and algae
CRICKETS AND WORMS
I have already discussed entomophagy widely in this article, and in this one; the insects are definitely the future of food and one of the most discussed topics of 2018.
Considering they do not belong to the European food habits, you'll surely agree on the fact that watching a whole insect in a plate might generate in someone a deep sense of repulsion, so it has been needed to elaborate different form to present this novel food. Some ingenious guys caught the potential of insects processed in flour so, after long studies and tests, we can actually find on the market both the crickets or meal-worms flour and pasta.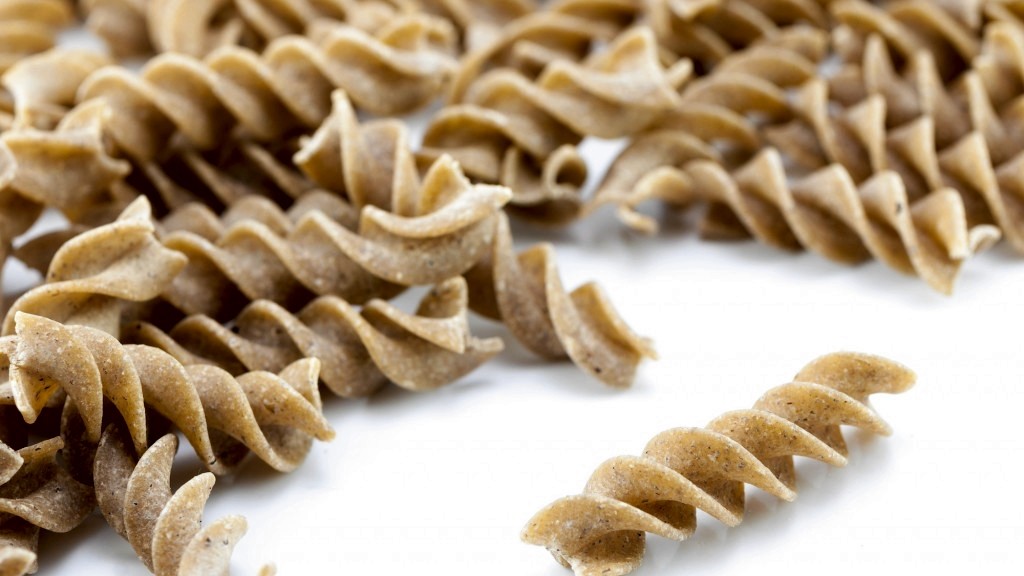 In France two distinct and dynamic companies, Micronutris and Jimini's are actually on the market with several insects products including insects pasta.
Besides the famous Apero, its bizarre and catchy range of insects flavored in different tastes, Micronutris brands also Pasta and the product Aldente, fusilli made with mealworm flour, with 20% proteins and completely gluten-free.
Different insects and different formats for Jimini's focused on Conchiglie and Fusilli made with buffalo worms flour, which complement Insects bars and granola.
If you are looking for something more exotic, during your next trip in Thailand, do not miss the Cricket Pasta branded by Bugsolutely, fusilli with the 20% cricket flour, rich in proteins and vitamins. The founder is the Italian Massimo Reverberi, so talking about pasta, you will play it safe.
THE ORIENTAL WAY
Whether you might have a distaste for the insects even if reduced in flour and you are looking for an alternative, low-carb and rich in protein, to traditional wheat pasta, Edamamaproducts match your needs 100%. Italian origin guy Fabio Andrea Matticoli and Benjamin Hadad, founder of the Zurich located young startup, inspired by far-east past traditions, developed a breaking new pasta product category obtained by edamame, azuki, soy, and black beans. Edamama's beans grow in remote Mongolian steppe, naturally and organically, respecting farmers' lifestyle and preserving the environment.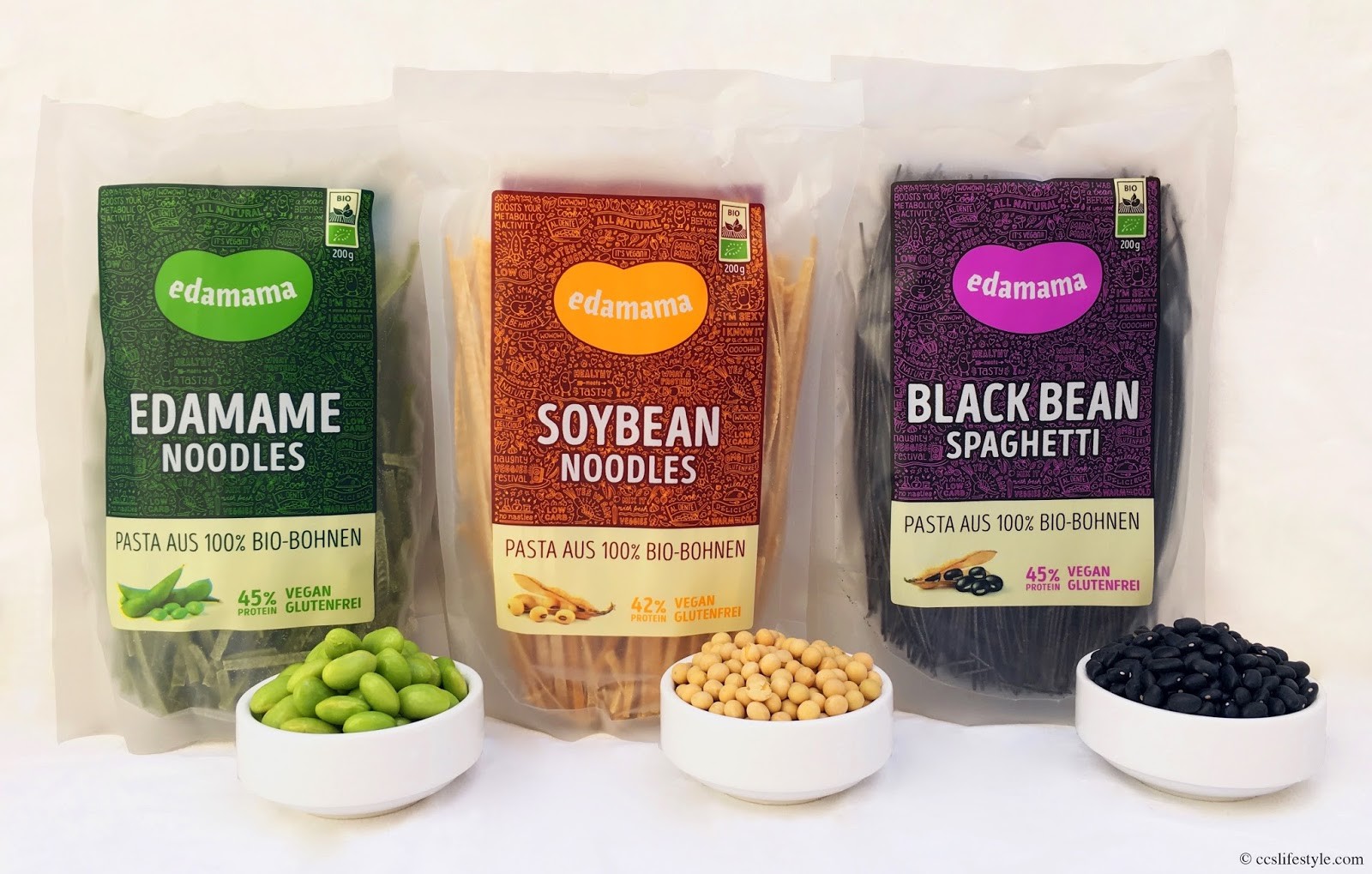 Asides spaghetti and noodles, both 100% bio, gluten-free and vegan as rich in fiber, vitamins, and iron, which complement a product range including also sauces and dressing, Fabio confirmed that some exciting new products are currently under development for a challenging 2018 dedicated to food innovation.
Look forward to some exciting news.
WHAT A SHADE, JUST SMOKING IT
Remaining in vegetables world, but in a more "mystic" way, we might also discuss about hemp. No, I'm not inviting you to roll and smoke a joint but rather to have a delicious hemp pasta dish. Does it sound weird? Absolutely not. The hemp seeds have a high nutritional profile as they contain all the 8 essential amino acids, more than Vitamin E, calcium, magnesium, potassium without forgetting the presence of polyunsaturated fats in the perfect ratio 5:1 between Omega3 and Omega6, so they might be included into the superfoods.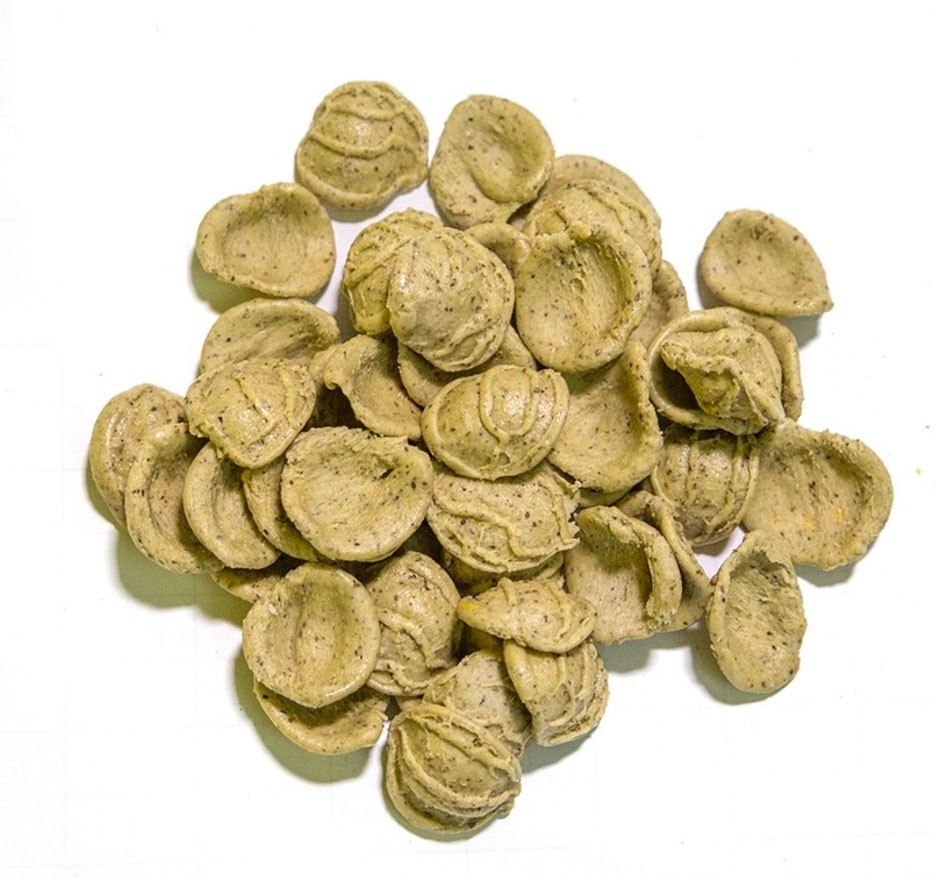 In Italy, Romagna Region, close to the famous holidays' location Rimini, is located Bottega Della Canapa, one of the Italian companies leading in natural products sale.
Founded in Cesena in 2003 by two ingenuous guys who figured out the potential of hemp, it may actually rely on 3 selling points, focused and specialized on products derived by the hemp: from clothes to soap, from oil to pasta. The fact the guys are from Emiglia - Romagna and the company was founded there is not coincidental. Asides its legendary homemade pasta dough, the Italian region is historically considered as the Italian crossroads for the hemp export worldwide.
Bottega Della canapa pasta includes formats obtained both with hemp & wheat or even hemp & rice, gluten-free, both rich in proteins and fibers, or to unleash your potential the hemp flour is even available, to let you craft the pasta format you love at most.
The two founders, Massimo and Giacomo, proudly carry on their mission with the battle cry of sustainability, producing and promoting the items with a strong ethical and economical commitment which leads to water and energy saving, no OGM use and tests on animals.
Around 300 km further south, in Abruzzo, there is one more small, young business, founded and managed by a bunch of clever and willing guys with a strong sense of WHY. They've succeeded in making the hemp one excellence of their native region, the Abruzzo. This company's name is Antico Seme.
To accomplish their mission, the guys strive every day to maintain high-quality standard along the whole hemp value chain: from the crops to the store. Relying on a short supply chain allows Antico Seme do not use chemicals in growing the hemp, which can be harvested and transformed within a short time, in cutting-edge installments and preserving all its features.
The Abruzzese company is actually on the market with 3 pasta formats: Linguine, Mezze Maniche, and Pennette, besides hemp flour and oil.
As I love to repeat often, people with such strong sense of WHY are tipped for success. Good luck guys.
Keep driving further south, and you'll reach the Puglia, one more cradle of homemade pasta and site of Pasta di canapa, a company which is totally concentrated on blending tradition with innovation. This Pugliese firm relies exclusively on stone-ground hemp flour, mixed with the best wheat flours to craft its superior pasta in traditional formats: the unfailing Orecchiette, a true institution in Puglia, but also Cavatelli, Sedani and Capunti, all handmade and slowly dried at low temperature, to not waste the precious hemp nutritional values.
THE NOVEL PASTA
As already discussed in the article on 2018, this will be the year of novel food; insects, moringa but also spirulina. The latter, with its high protein content (up to 70%) and mineral richness can be considered as a true superfood.
In Cagliari, in the beautiful Sardinia island, there is one dynamic and young company with great potential, which put all its eggs on this microalgae. One company that perfectly blends the Italian tradition, the organic environment, and the novel food. One company whose motto is Buono, Sano, Italiano (Good, Healthy, Italian). One company whose name is Livegreen.
Livegreen guys strongly believe that human health can't absolutely fall outside the environment, so they manufacture their high-quality products in 100% organically a strong commitment to sustainability.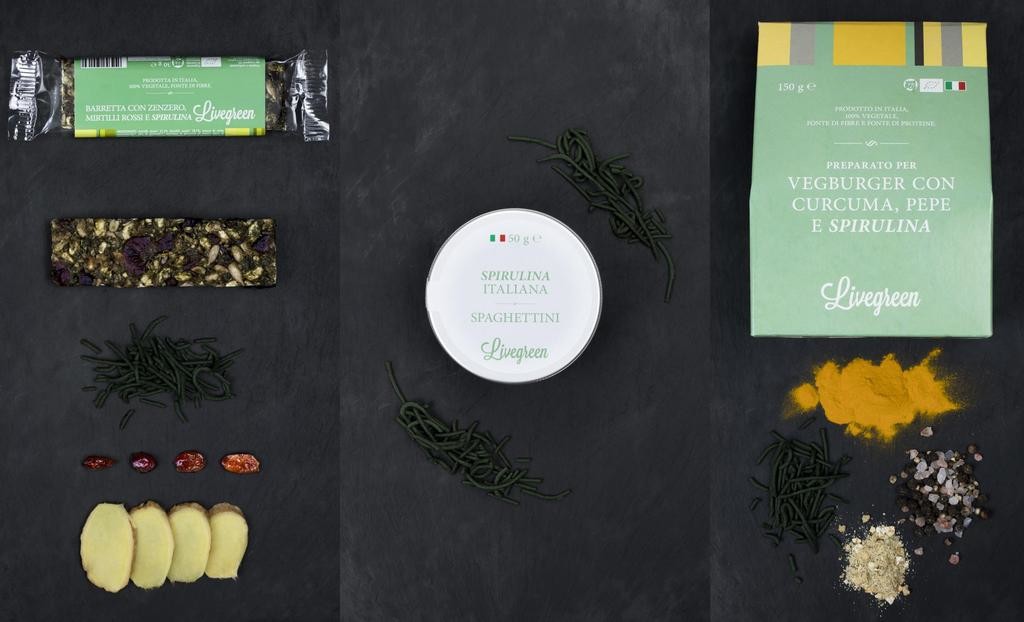 Lifegreen is proud to sell its spirulina in spaghettini instead of powder. This choice has not been done randomly: while the spirulina powder requires high-temperature processing which brings about vitamins degradation, the transformation in spaghettini is performed at a cold temperature, allowing it to entirely maintain the great nutritional profile of this microalgae. The product range actually also includes beauty products and amazing foods such as veg-burgers and bars.
But the 2018 will be a great year for Lifegreen considering that the commercial director Mr. Gabriele Cipri, a super kind guy, informed me the family products would be widened in May with the launch of a brand new product: Spirulina Spaghetti, a proteinous pasta, gluten-free, with all the nutritional values of this microalgae, a true blast. The mission to blend the Italian tradition with the food innovation in a natural way goes on.
In the country of pasta, it can't miss the pasta of the future and considering how serious this matter is in the Belpaese, especially concerning the matching pasta-sauce, do not forget to read also this.
If you liked this article and agree on the fact that these "novel pastas" can have a positive impact on our food habits, feel free to share it with your network.