ITALIAN CAVIAR AND SWISS SALMON? YES, WE CAN!
Caviar and Salmon: the top of gourmet food.
Their magnificent taste can be enjoyed without adding anything, at least a scrambled egg on a blini or a dash of lemon juice, even if some world star chefs unleash their creativity by pairing these two delights in excellent dishes, such as with spaghetti or omelets.
Thanks to the high level of protein and the richness in minerals and Omega 3 fats, they are both known and appreciated all over the world or, in the case of caviar, by who can afford it.
With all these great features, it's a real shame that these products were glaring examples of unsustainability: in fact, the intensive fishing of salmons and sturgeons, finalized to the extraction of the hard roe, the internal egg masses, which will become caviar, have driven these two species to the brink of extinction.
The huge sturgeon stock depletion forced the Russian authorities to stop caviar exports from 2002 to 2011, while, due to wild salmon scarcity, actually almost all of the salmons coming to our tables comes from fish farming with bad living conditions and procedures not sustainable.
Fortunately, things are changing...
TWO INNOVATIVE AND CHALLENGING PROJECTS
The long-standing tradition of Caspian Sea countries like Russia and Iran, drives the mind to automatically associate these places with excellent quality caviar.
The word 'salmon' may often refer to the cold water of Atlantic, as the most valuable salmon species is precisely the Salmo salar or Atlantic salmon.
What if I told you that Italy is one of the world's first caviar producers and, soon, Switzerland may have an important market share on the salmon market?
You would probably think I'm joking, but I couldn't be more serious.
In fact, in Calvisano, Lombardy, considered the Italian capital of caviar, is located one cutting edge sturgeon farm with an annexed caviar factory while Lostallo, in Grisons Canton, Switzerland, may rely on an innovative salmon farm that is completely sustainable.
This scenario that would have been unconceivable until recent years, has been made possible thanks to two ambitious projects, AGROITTICA LOMBARDA and SWISS ALPINE FISH.
CALVISIUS CAVIAR: FROM STEEL TO CAVIAR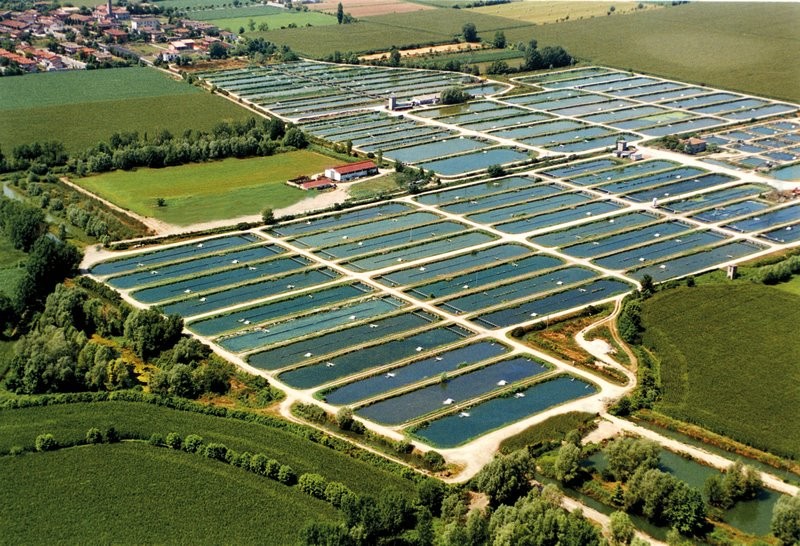 Calvisano, a small town located in Brescia, which is 100 km east from Milan, looks to have been included in the name of his faith, since the name derives by Calvisius, an ancient Roman noble and, brace yourselves, a great gourmet. This nice town is even the home to a great and important steel factory, specialized in steel billets manufacturing.
How may the steel factory be linked to caviar manufacturing? In the '70s, the two factory's partners came to the idea to use the surplus industrial heat generated by the factory to heat up the water, so, in 1977, they founded AGROITTICA LOMBARDA with one the first cutting-edge sturgeon farms, under 3 inspirational principles: Quality, Craftsmanship and Sustainability, which have remained unaltered to this day.
The heat transmitted by the factory, combined with the innovative farming methodologies being totally respectful to both the environment and the natural growing cycles of the fish, grant the full sustainability of the entire manufacturing cycle and allowed Agroittica to be awarded by the "Friend of the sea" certificate.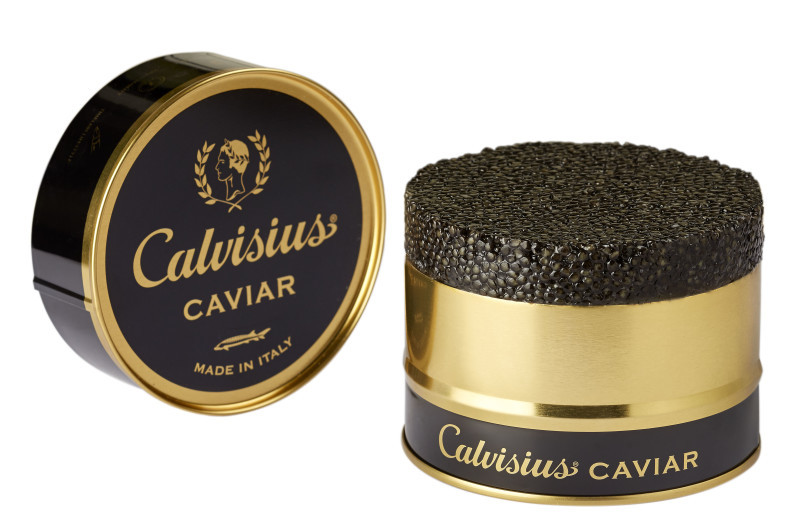 The CALVISIUS CAVIAR, brand and main product of Agroittica, can rely on a traditional Russian crafting style named "Malossol", which means "with less salt". This particular technique is the favorite of gourmets as it enhances the natural and unique taste of the precious food, allowing us to clearly identify the different types of caviar which, conversely, in the case of sturgeon's roe processed with high levels of salt, would be more difficult.
This innate passion and the state of the art technology allowed Agroittica to become the first world caviar manufacturer with a market share of 30% and a revenue, in 2015, of 25'000'000' €. As well as being sold in Italy, the Calvisius Caviar is also exported in France, USA, UAE and Japan.
Икра? No grazie, the caviar speaks Italian now.
SWISS ALPINE FISH: CONCEIVED BY THE WISH OF HEALTHY SALMON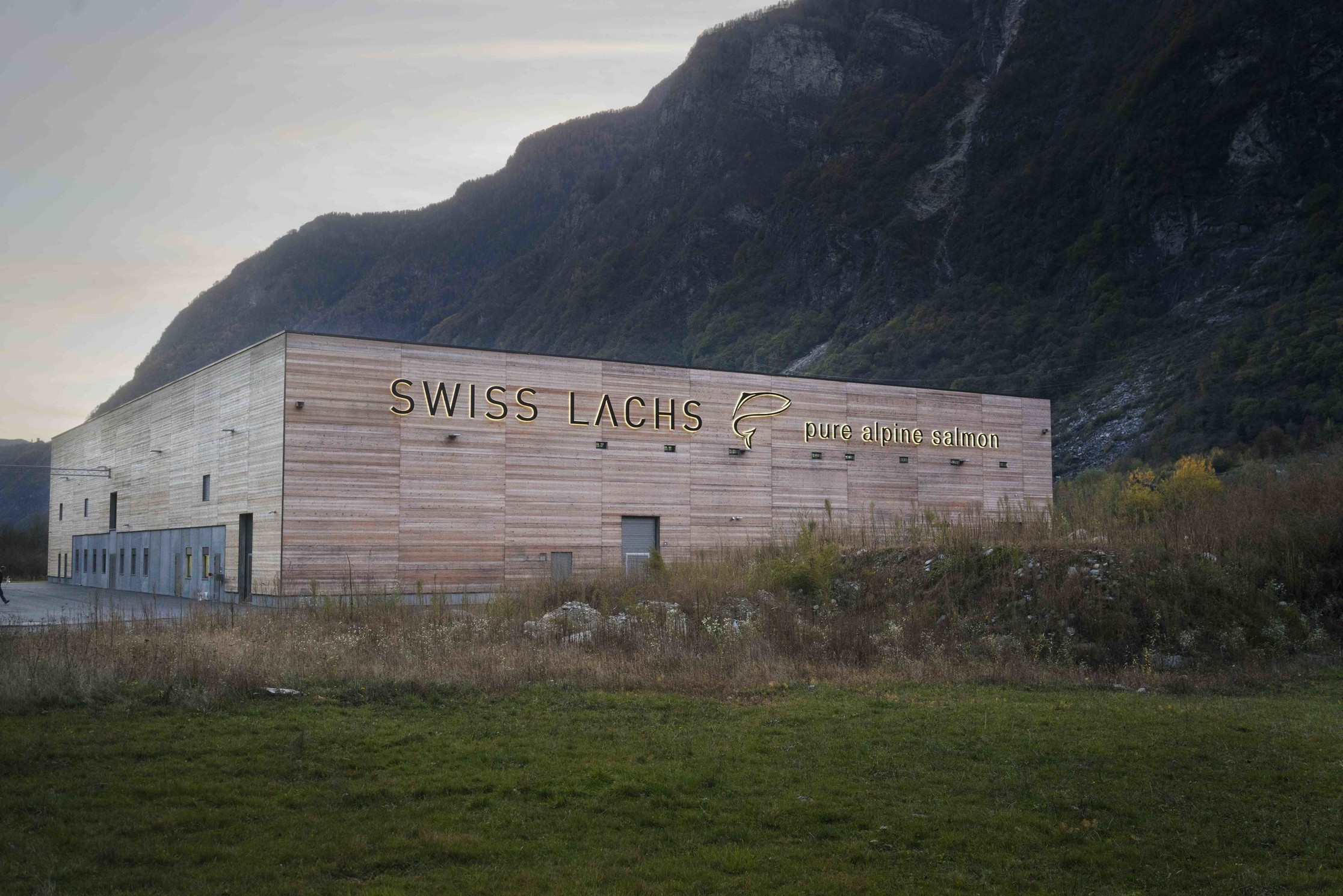 Julian Connor is a true salmon lover, and one day, watching a BBC documentary on salmon farming , he realized how unhealthy the salmons reaching our tables may be: fishes crammed in tanks with limited motion, force-feeding plenty of antibiotics, sometimes swimming in their own manure, and so on.
This awful situation drove Julian to realize the world absolutely needed a healthier salmon, produced in a sustainable way and in a pleasant environment that is completely antibiotic and chemical-free, so, in 2014, he founded the SWISS ALPINE FISH and its brand, SWISS LACHS, to produce and promote fish farmed in a natural and sustainable way.
The Swiss Alpine Fish farm relies on the so-called "Recirculating Aquaculture System" or RAS; this technology, requires a limited quantity of water and uses biofiltration (water filtration through living material such as compost, wood chips or turf) to convert the ammonia, a toxic compost produced by fish, into nitrates; the water is added with less quantity of salt to prevent a mold formation. The process doesn't generate wastewater that conversely would have to be transferred into rivers or lakes, making the aquaculture completely sustainable.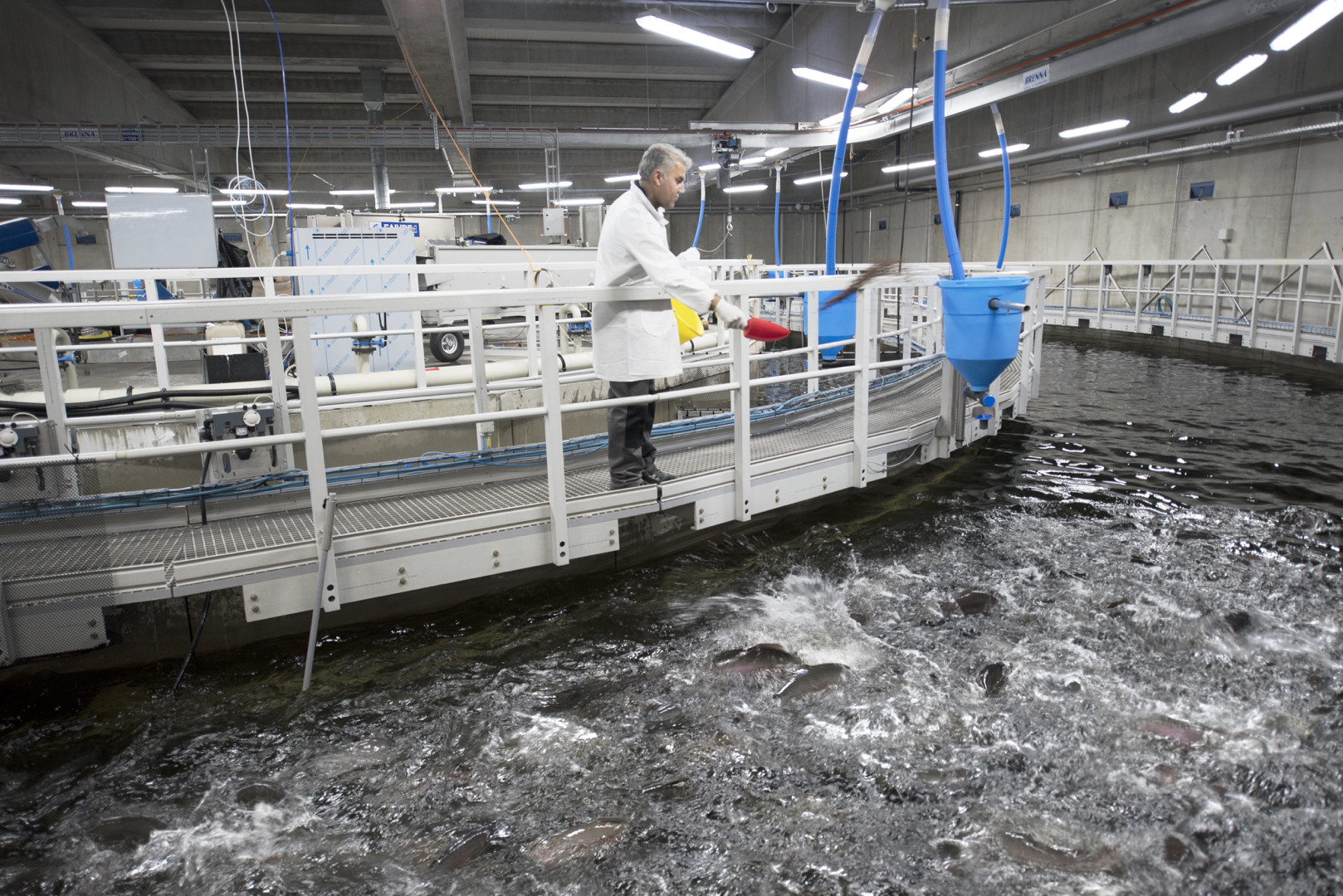 SWISS LACHS breeds its trouts, more resistant and with a shorter growing cycle, and its salmons, which require more time to grow, in a natural way, using for 75% vegetable-based feed and for 25% fishmeal, without using antibiotics and chemicals, in an environment totally respectful for fish's life.
Last Easter, the company successfully started the sale of trouts, but we will have to wait until next Spring for the first salmon; Swiss Lachs plans to sell both of its products in the whole Switzerland and also in Italy; I'm sure it will be a great success.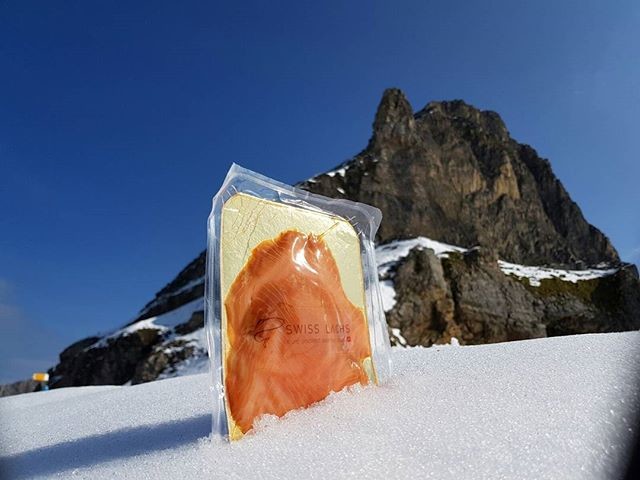 If you liked this article and love sustainable caviar and salmon, feel free to share this with your network