FOOD WASTE: WHICH FUTURE?
Have you ever wondered how much food is produced every year in the world? 4'000'000'000 tons.
How much of this food is wasted? 1'300'000'000, 30%; ⅓ of the world's food produced goes in the trash or to the dump.
Through a simple mathematical equation, we may state undoubtedly that the 9'000'000'000 persons will populate the earth in 2050, as per FAO's forecast, might already be fed with actual resources, with any kind of food revolution.
Many factors contribute to this huge situation: a hustling life that drives to buy groceries once a week with food rotting in the cooler or in the pantry, bad education about the importance of food, the wish to experiment new tastes and dishes, long supply chains in the food retail industry, overproduction or oversupply due to wrong forecasts or policies, and so on.
Analyzing deeply, the data shows that 54% of waste is from home consumption, 21% from foodservice, 15% from food retail, 8% from agriculture and 2% from the food industry.
In food type analysis, the lion's share is played by fresh food with 50% of global waste; it means every year, 650'000'000 tons of fruits and veggies are lost.
In such a framework, it's absolutely necessary to adopt an immediate measure to approach, step by step, these 1'300'000'000 to 0.
THE SWISS FOOD RETAIL EXAMPLES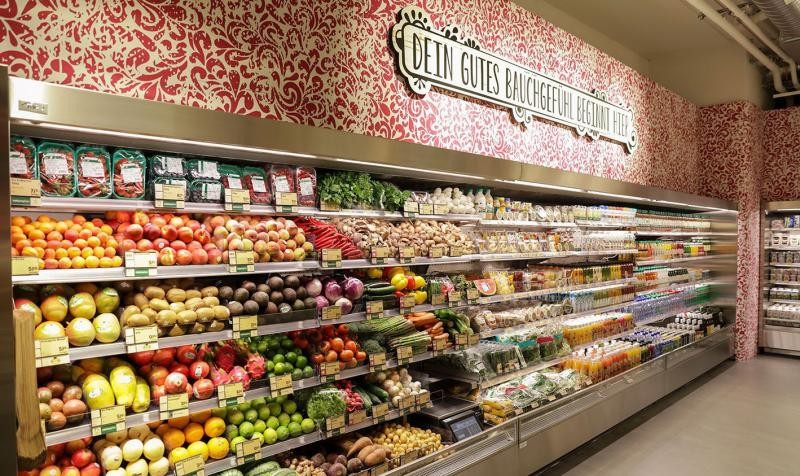 As stated above, 50% of global waste is from fruits and veggies. To better understand how this can happen, let's analyze the following example from lettuce, which is one of the most wasted veggies.
Figure out a food retailer orders 5 heads of lettuce: 4 covers the ordinary demand and 1 for security stock. From farm to fork, these 5 heads of lettuce may take 3 days, among various intermediaries, such as distributors and wholesalers, going in and out from refrigerator rooms and trucks.
In this long supply chain, 1 lettuce rots before arriving tothe retailer, 1 more might be unsold due to wrong forecast and half or one more will be lost during the cleaning and preparation at home, due to perishing. With 5 heads of lettuce harvested, 2 or 2,5 are eaten; doesn't sound pretty huge? Now multiply these numbers for the millions of lettuce and other veggies produced every year and you reach the 650'000'000 tons.
To solve this problem, the most important Swiss food retailers, Coop, Migros and Manor, have already found the solution: the short supply chain.
The 3 Swiss giants may rely on deals closed directly with local farmers to avoid intermediaries and long journeys, which may prejudice the quality of food and generate waste.
This short supply chain model is applied also to cheese, cold slices, meat ...with the double benefit to reduce waste and support local producers.
Besides this commitment with local producers, the 3 Swiss giant retailers are engaged furthermore in challenging internal projects related to food quality and sustainability, which may be interesting to analyze deeply in another article.
IN FOODSERVICE THE FUTURE IS NOW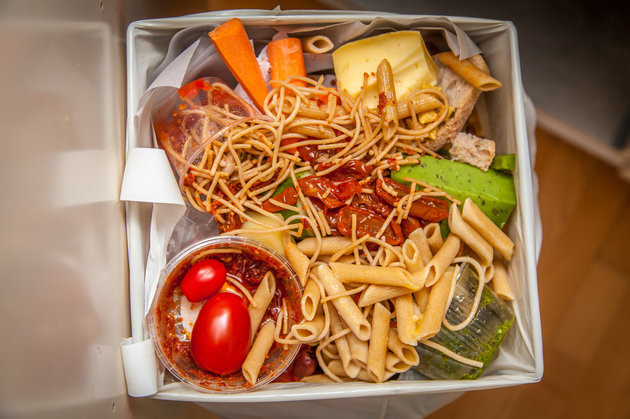 The foodservice is responsible for 21% of global food waste, almost one quarter, so which measures may be applied to reverse this trend?
Two willing girls and one Italian superchef have studied 2 different solutions to this long-standing problem.
The two girls are Naomi MacKenzie and Anastasia Hofmann, founders of KITRO, already mentioned in one of my previous articles.
KITRO technology includes a scanner placed at the top of one restaurant or other foodservice activity trash bin. The scanner checks deeply what ends up in the trash bin, sending the data to the software, which elaborates a wide range of reports such as peak areas of waste, cost of food thrown away, and many others.
The benefit for the business is double as it allows for the reduction of waste, protecting the environment and at the same time reducing costs and saving money.
I recently met Naomi in Zurich, and it has been a great pleasure to discuss the actual status and future developments of this challenging project that, I'm sure, will revolutionize the foodservice industry.
Who may be the Italian superchef committed to reducing food waste? His name is Massimo Bottura, chef patron of Osteria Francescana, 3 Michelin Stars, World's Best Restaurant in 2016, one sanctuary of gourmet food, a must-go for foodies with a good budget.
In EXPO2015, Chef Bottura launched one social project oriented to charity called "Refettorio Ambrosiano," which involved recovering food waste by the different Expo stands, then used by the chef and his team to prepare gourmet dishes for homeless and those in need. Undoubtedly, it was a commendable initiative, but the chef's fight to food waste doesn't stop there: at the end of EXPO, he opened his own foundation, "FOOD FOR SOUL," to carry on the Refettorio Ambrosiano and other social projects all around the world.
In fact, the social canteen in Milan is still open, using the waste of supermarkets and restaurant and, furthermore, the chef is ready to conquer the world through the openings of 2 more similar canteens in Rio de Janeiro and London and soon one more in NYC. These charity initiatives may rely more than on Massimo Bottura, to many others world renowned chefs such as Alain Ducasse, Rene Redzepi, Heinz Beck and many many others.


2 INTERESTING APP
Talking about the future of food waste fight, you can't miss the app, such as TOO GOOD TO GO and OLIO.
Founded in Denmark in 2015, and present in 6 European countries (Denmark, Norway, UK, France, Germany and Holland), rely on Too Good To Go may be an excellent way to fight food waste. The app allows food business such as restaurants, cafes, bakeries, and so on, to make available for sale food that is overproduced, in different time windows. The users can be informed, place the order and then collect the food which diversely will be binned.
Pretty similar but more committed on social engagement and charity is OLIO, an app founded in the UK with which the users can put their food surplus at disposal for collection by a needy neighbor or a charity association.
With OLIO, everyone can contribute to food waste fight and won't have to worry anymore for the food surplus: there will be someone collecting it.
Just like aforementioned chef Bottura's project, the advantage is double: fighting food waste and helping needy people, looking forward impatientely to expansion in other countries.
If you liked this article and you agree we must absolutely invert the food waste trend, feel free to share it with your network.