14+1 STATE OF THE ART SWISS COMPANIES THAT CAN CHANGE THE FOOD INDUSTRY
Today, whenever you buy a glass of your favorite mayonnaise, a chocolate bar you've eaten since childhood, a bottle of the soft drink you like when you're thirsty, and thousands of other food products, checking on the package back, under the manufacturing company's name, you can see the name and logo of a big corporation, which owns the company, its trademark and the product's rights
Today, watching a news channel or reading a newspaper, you can hear or read periodically news like: "Food company X has been acquired by behemoth Y, stock prices rise" or "Multinational Y is considering to acquire company X, positive market feedback."
The aforementioned big corporations are not hundreds but just 10; ten ( 10 ) multinationals rule the food industry and control whatever we eat and drink every day.
But, beyond this environment populated by giant factories with over-exploitation of human and natural resources, there is a small world populated by cutting-edge startups, and small and medium-sized enterprises managed by young visionaries or seasoned managers. These companies propose alternative, bio, sustainable food or alternative ways to manufacture it, traditional gourmet products manufactured with modern procedures, or even technologies applied to the food industry that can save the planet.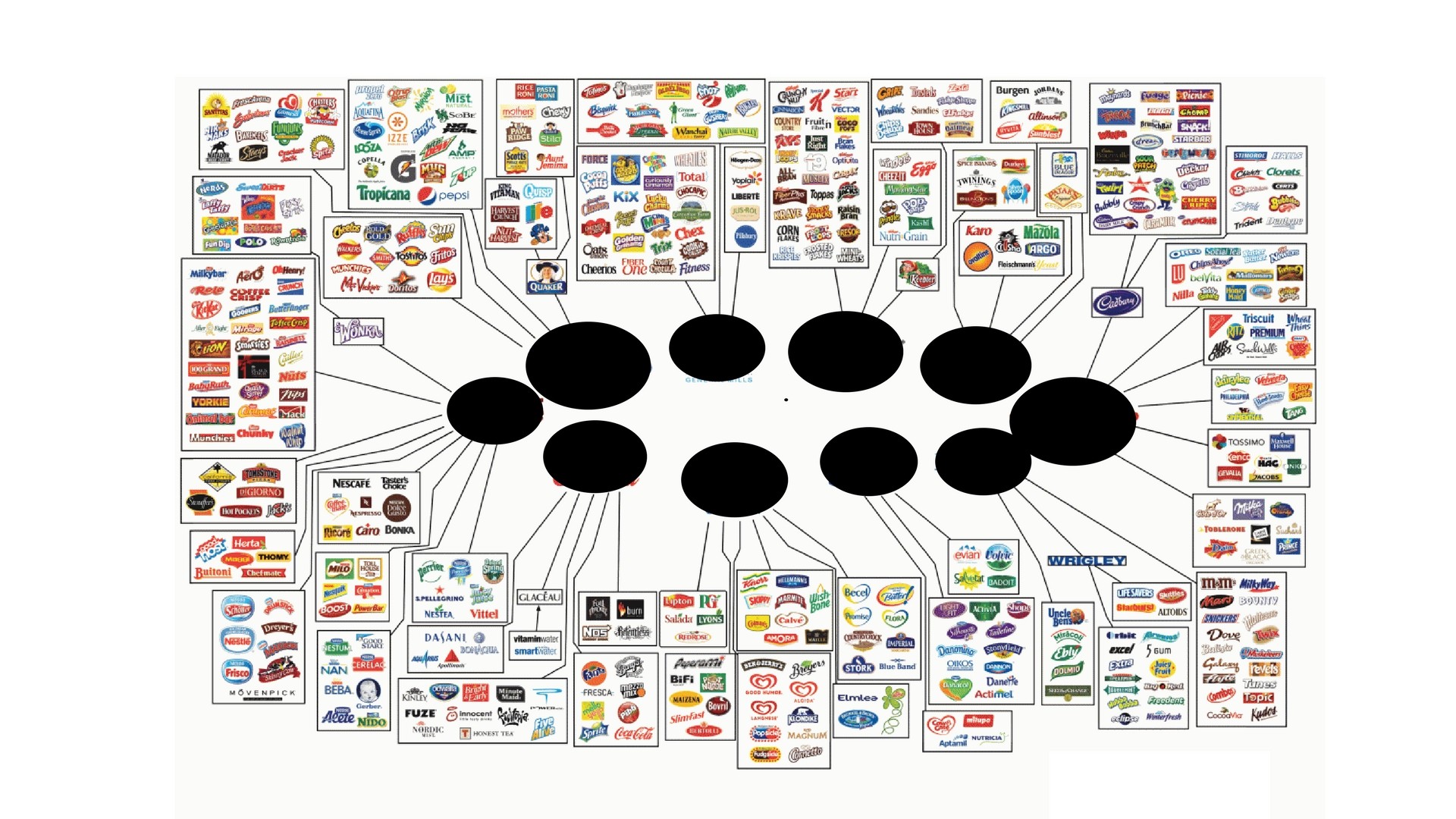 These companies are:
COMBAGROUP
Startup - Agro-tech - www.combagroup.com
Ranked as one of the TOP 100 Swiss Startups in 2013, the challenge launched by its founders, Benoit de Combaud and Marie de Raismes, is clear but amazing: to revolutionize the way leaf vegetables are grown.
To win this challenge, they developed a groundbreaking greenhouse production system capitalizing on aeroponic technology, which allows the plant to grow without the use of soil or aggregates, used also by NASA for plant growth in space, combined with an innovative value chain model that locates the growing and packaging sites close to consumers.
This system is able to be produced with less cost, less water and without the use of chemicals. This means we can have lettuce (and many more vegetables) organic, cheaper, fresher and available 7/24/365.
Your salad will never be the same.
KITRO
Startup - Food technology - www.kitro.ch
1'300'000'000 Tons
That is the global yearly food waste, which is one-third of the global production, nearly half kilo per person per day. Can you believe it? Can we do something to reverse this awful trend?
The technology developed for F&B sector by Anastasia Hofmann and Naomi MacKenzie, founders of KITRO, can be the first step in this direction.
This innovative food wasting management system for restaurants and canteens is composed of a hardware and a software: the hardware captures images, time and weight of food waste. It then sends this information to the software which elaborates a wide number of reports, such as peak areas of waste, cost of food thrown away, and many others.
For sure you will agree that reducing food waste means saving time, money and the environment.
The revolution of food wasting has started.
FELFEL
Startup - Food industry - www.felfel.ch
"I need a break."
"Can we meet in cafeteria?"
"Let's have a coffee."
How many times do you tell or hear phrases like these in your workplace? What does your mind picture?
Maybe a bunch of employees arguing and laughing, holding a coffee in a plastic cup, a chocolate bar or a greasy chip bag.
What if I told you this picture soon may be part of the past?
Felfel's mission is exactly that: to bring into workplaces good food that is of good quality for the employees.
Assuming that in an office, coffee is needed like water in the desert, but why not replace a chocolate bar with a garden salad? What about having a Sicilian-style chicken instead of a chips bag? And so on and so forth.
"Life is too short to have mediocre food. Your worklife is no exception."
FARMY
Company - Bio Food distribution - www.farmy.ch
Fresh, organic and sustainable food every day at home.
Buying groceries skipping from one producer to another in the whole of Switzerland.
Have the time to choose products and manufacturers carefully.
Farmy integrates all these 3 needs, bringing quality food products straight from producers directly to your home.
With a wide range of products, carefully chosen suppliers and a supply chain that is lean and fast.
Order → Manufacturers → Farmy → Packaging → Shipping → Home
This really young, dynamic company is definitively what we need to live in this hustling world.
JAMAILAH SWITZERLAND
Startup - Natural Gourmet Foods - www.jamailah.com
The mediterranean diet was considered for a long time to be the best in the world (but I'm Italian, so I am a little bit biased), but it is definitely still the best to prevent heart disease.
Close to Zurich, there is a small company promoting this diet and manufacturing products related to it, can you believe it?
Take the best raw materials from selected producers of the Mediterranean area, mix them with the Swiss accuracy, put everything in catchy packaging developed in-house and the meals are ready: gran cru organic olive oils, lemon infusion, grand cru mustards and fleur de sels.
Your little piece of the Mediterranean in the heart of Switzerland is served.
DUMET
Company - Olives and derivatives - www.dumet.ch
Founded in 1975. In over 40 years, this small company has been able to impose itself first in Switzerland, then in Europe and America with not exactly typical Swiss products: olives.
A powerful team, with the right mix of experienced managers and young professionals, 3 cutting-edge production lines, an eco-friendly environment and, last but not least, an inspirational and challenging corporate Credo make this food company an example to follow.
Let's have a Martini!
VILLARS
Company - Chocolate manufacturing - www.villars.com
With more than one century of well-established presence on the Swiss chocolate market, a continuous improvement mindset, a new top-quality product launched every year, a brand new state-of-the-art manufacturing site, what else could you want?
The adherence, along with other members of Chocosuisse, to the Swiss Platform of sustainable cocoa, with which Villars commits to using 80% of cocoa from sustainable sources by 2025.
The chocolate is good; soon, it will be also fair.
FӒT by Aykin
Company - Cocoa butter - www.intelligentcooking.com
If you are a Michelin-Star awarded chef, a serial griller or even an amateur cooker, you must know the secret to having a perfectly-cooked piece of meat: the Maillard reaction.
The proper caramelization of meat sugars and the browned tiny crust that seals the meat and keeps the liquids from draining, keeping your meat juicy and succulent, needs one element to occur: high heat.
Reaching it requires a high smoke point cooking fat and here's the solution: cocoa butter.
It comes vegan, cholesterol-free and with a consumer-friendly package.
Picking the right food is good but being able to cook it properly is better.
KӒGI
Company - Chocolate manufacturing - www.kaegi.com
Have you ever wondered why this famous, crunchy, Swiss iconic chocolate wafer is always so good?
Because the recipe hasn't changed in more than 80 years, because the raw materials used are of Swiss origin, where possible, or purchased abroad respecting strictly social and environmental rules and because you can smell "Swissness" everywhere.
But even the tradition must be behind the times, so in 2011, Kägi penetrated the Asian market and in 2017, it entered the U.S.A.
The sky is the limit...
LE FUTURE BIO
Company - Fresh food - http://www.lfb.ch
In the food environment, usually the expressions "ready-to-..." refer to plenty of preservatives, industrial products, or anything that is unhealthy.
In this case, nothing could be further from the truth.
Driven by ethical values, respect for people and the environment, this company proposes a range of "ready-to-eat" and "ready-to-use" ultra-fresh products, manufactured with selected raw materials under elevated Swiss standards of quality.
The future is bio, and this company interpreted it literally.
GYSI
Company - Chocolate manufacturing - www.gysi.com
You hear fashion and your mind pictures a luxury store in Milan, a super-skinny girl parading around up on stage in Paris, a shirtless, six-pack boy posing for a photoshoot, but what if I told it is a praline in Bern? Would you think I was crazy? Absolutely not.
The chocolate products crafted by this family-owned company are authentic and trendy masterpieces.
The secret is that the Swiss, authentic, handmade, chocolaterian spirit has always remained the same, since the foundation in 1931 as a confiserie in the center of Bern until the modern international chocolate company of our time.
A special mention for the chocolate Swiss knife; it is absolutely amazing.
SANDRO VANINI
Company - Fruit preserves - www.sandrovanini.net
Mostarda...you may think that is the Italian translation of mustard and you think about a yellow bottle close to a red one on a steak house table in the middle of a U.S. freeway, right?
But the mostarda manufactured by Vanini, even if contains mustard oil, is something for real gourmets and foodies.
The tradition of fruit preserves of Vanini, mostarda and many other high-quality products, spans over 3 centuries, and everything is still made with the same passion and attention to detail.
By the way, try to pair the aforementioned mostarda with a piece of a middle-aged Swiss cheese...
ESSENTO
Company - Insects food - www.essento.ch
Italians, pasta and pizza? Not every day.
French, baguette and red wine? With friends.
Belgian, mussels and French fries? On special occasions.
Swiss, cheese and chocolate? No, worms and crickets!
The project of this brand-new, young company is ambitious: manufacture and supply food from alternative and sustainable sources: the insects.
The sale of mealworms-based burgers and balls started less than 2 months ago. For the moment, products are available only in Switzerland, but I'm ready to bet they will expand globally really soon.
With Essento, the future of food is now.
HOCHDORF
Company - Nutrition products - www.hochdorf.com
Last, only because it's not strictly a food company (here's the reason for the 14+1 in the title), but not least, Hochdorf: a medium-sized company that thinks like a multinational corporation.
With 630 employees dispensed in 3 divisions, and a presence in 90 countries, elevated quality standards, high flexibility and of course, a corporate social and environmental responsibility, this company in the heart of Switzerland is definitively a state-of-the-art company and leader in dairy, baby care and cereal products.
Particularly ambitious is the strategy for the Baby Care division: entering the Latam and Asian markets by 2020 through sourcing of new partners.
Does it sound pretty challenging, or no?
If you are as excited about the innovation of food as I am, feel free to share this article with your network and inspire more companies to tackle important challenges